Get ready to swap your pulse rifle for a colonial musket because gaming of the future is heading back to the past. Amazon Game Studios is taking players on a journey into the 17th century with their latest project: New World.
A new Massively Multiplayer Online Role-Playing Game (MMORPG) for PC, New World takes place on a supernatural island ensconced in the Atlantic Ocean known as Aeternem Island. On the island, players will lay siege to a vast array of primordial baddies while building settlements for their respective factions. And, as you can imagine, sometimes the island just isn't big enough for everyone. Players won't only be fighting evil creatures, they'll also go to war against other player squads in PvP mode.
New World comes on the heels of Amazon Game Studios' inaugural game release Crucible. Unfortunately, the early-going of big game projects hasn't been easy for Amazon, as Crucible effectively went down in flames a few months after release. After a waste of confetti, Amazon is hoping to have learned from their mistakes to bring players a game that'll call for popping a few champagne bottles.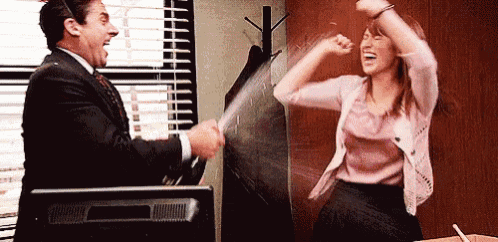 Whereas Crucible was yet another hero shooter equipped with unoriginal gameplay, lackluster graphics and several missing features contained within a heavily-saturated market, New World is going in a different direction. Rather than throw another un-imaginative game like Crucible into an arena with the likes of League of Legends and Overwatch, Amazon's New World will be a new face amongst MMO's – a niche that's been heavily dominated by World of Warcraft for decades. New World is Amazon's fledgling opportunity to get a foothold in the gaming community.
The Eternal Isle of Aeternem is broad, beautiful and teeming with potential. Amazon's new MMORPG boasts a realistic colonial setting and is accentuated by the presence of supernatural evil hidden amongst the lush vegetation of the Isle. Players can decide to wield muskets and bows like their forefathers or adopt a life of magic while brandishing a mystical staff. The open-world concept has mysteries abound that are landmarked with question marks scattered across the map so players will have no shortage of places to go and monsters to slay.
Perhaps the feature fans are most excited about is the new "War Mode" that pits a full company of 50 players against another of the same-size army. In this mode, companies will declare war on areas they desire to acquire. Once a declaration has been made, a roster draft will commence and each company will grow to 50 combatants. After setup is complete, the War will commence on a protected battlefield, which ensures any player not involved in the War is unable to join. The battle consists of two sides, defenders and attackers. Defenders protect their flag in the fort's center while Attackers aim to invade, steal and conquer. And much like a classic game of Capture the Flag, the company with the flag after time expires is declared the winner.
Whether you're a colonial vagabond who carries an axe for when a horde of zombies approaches or one of many in a faction set on island domination, New World's decision-based combat inputs create a unique fighting environment that offers a sense of nostalgia to long-time MMO players. Add flavorful abilities to your characters. Upgrade your arsenal. Get tactical with your battle style. Immerse yourself in the ominous atmosphere that surely makes the colonial era more fantastic than we learned about in grade school.
While we're forced to wait until early 2021 to see how Amazon Game Studies will recover, we can be optimistic that New World has all the potential to make some serious noise in the world of MMO's. Until then, experience some of the gameplay and prepare yourself for war on Aeternum Island.